Wholesale Dark Fiber
Expand your bandwidth with Dark Fiber
Connect your endpoints and new locations with the bandwidth you want along the routes you choose—and a reliable business partner to manage the build.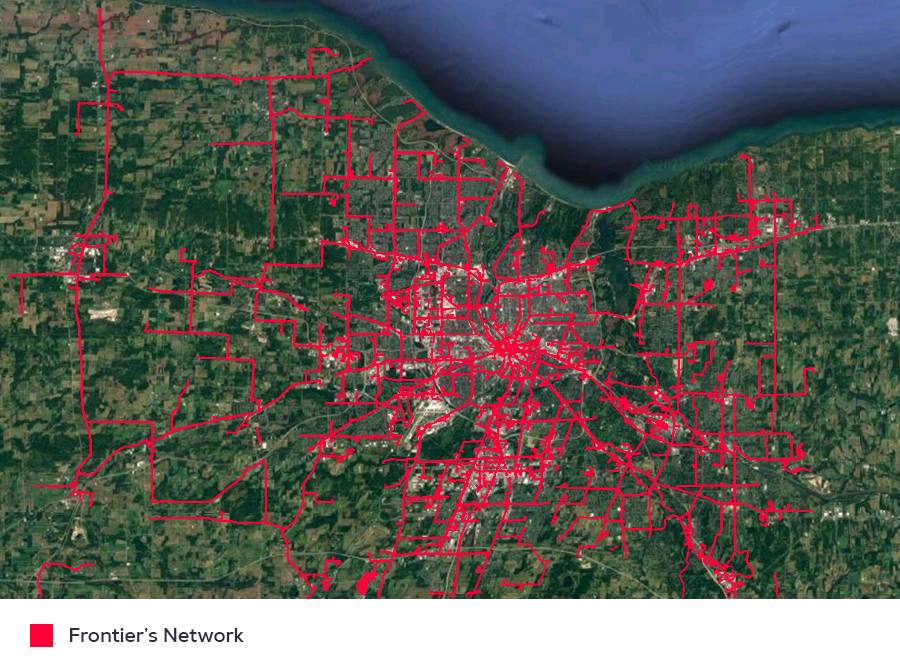 Are you fighting for the right solutions?
The battle for bandwidth can hinder progress.
Industry standards are constantly evolving. And as the demand for edge computing and 5G networks grows, so too does the need for resilient fiber connections. Whether you're connecting towers or building a path to the cloud, you need more bandwidth to keep your data moving fast.

Open bandwidth between endpoints with Dark Fiber from Frontier
With Dark Fiber from Frontier Wholesale, you get a dedicated connection with the bandwidth you want and speeds you control between your endpoints. Our single-mode Dark Fiber allows for two strands or more of clear lines to help expand to new locations without competing for bandwidth. And as your dedicated business partner, we manage the design and installation while providing testing and ongoing support.
GET IN TOUCH
Get in touch with your new Dark Fiber business partner today
By clicking "submit", you consent for Frontier and partners to use automated technology, including pre-recorded messages, cell phones and texts, to contact you at the number provided. This includes if the number is currently on and Do Not Call Lists. This consent is not required to make a purchase.