Frontier Wholesale Products
Dark Fiber
Dark fiber services on Frontier's reliable network are a great fit for many of your needs and we can partner with you to solve your transport opportunities.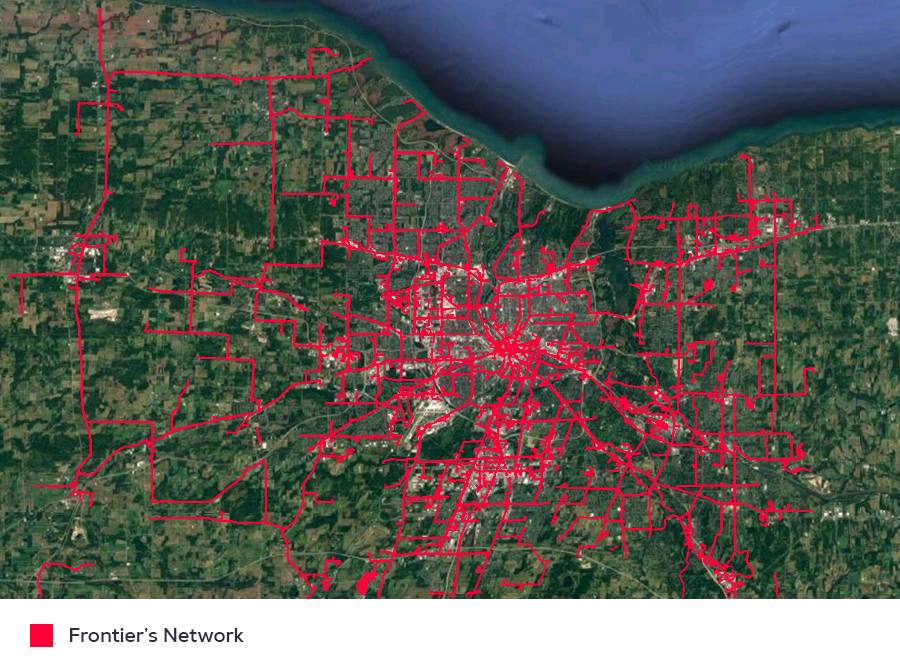 Unlit capacity for today's needs
New locations, unlimited bandwidth and higher transmission data speeds can now be achieved with Frontier. Frontier Wholesale is leasing dark fiber services to our wholesale customers, managing the design and installation while providing testing and support. Dark fiber allows customers to meet the new industry standards and achieve the expected delays that new applications and traffic volume are demanding including redundancy.
Frontier installs single mode dark fiber enabling multiple use cases including interconnection for edge computing, cloud, 5G networks, towers, just to name a few.
GET IN TOUCH
Connect with Frontier Wholesale today
By clicking "submit," you consent for Frontier and partners to use automated technology, including pre-recorded messages, cell phones and texts, to contact you at the number provided. This includes if the number is currently on any Do Not Call Lists. This consent is not required to make a purchase.